About Our Site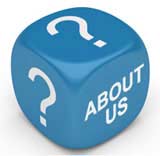 NoMorePests was formed to offer a unique reference point on preventing, identifying and eliminating pests.
From the mildly inconvenient to the down-right destructive, pests can be a real nuisance, whether it's in the garden, your kitchen or crawling over your pets - or even worse, you!
With most of these unwanted intruders, the sooner you realise that you have a problem and start to take appropriate action, the quicker and easier you'll find getting rid of them, but for many of us, telling one kind of creepy-crawly from another is hard enough, never mind knowing how to deal with them. There's never been a single UK resource to offer general information, pest-specific guidelines and practical suggestions - until now.
With a range of articles specially commissioned for this site, No More Pests will help you identify the common pests most likely to plague you and many of the more unusual ones besides. Written by experts with years of experience of pest control, within these pages you'll find simple, straightforward advice regarding the pests themselves, how to control them and the steps you can take to stop them coming back. You'll also find out when to call in the professionals - and what to expect when they arrive.
The site looks at a whole range of other issues too, from ultrasonic devices, using pesticides safely and natural forms of pest control; in short, if you have a pest problem, then this is the site for you!

Related Articles in the 'Site Information' Category...