What to Expect from Professional Pest Control?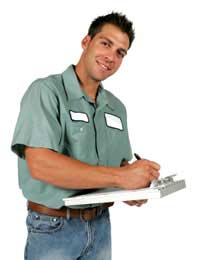 First and foremost, the one thing you should expect from professional pest control is that your pest problem is dealt with in a timely and efficient manner. This is, of course, the object of the exercise. However, there are several strands to achieving this goal and although there are a great many pest control companies to choose from, they are not all the same. A wise selection in the first place will help to avoid many of the potential pitfalls, but what exactly should you expect from professional pest control?
A Professional Approach
Many of the things you should expect are precisely the same as you would look for in any other business or service – a professional approach, adequate insurance, a written contract specifying what work is to be carried out, perhaps some kind of guarantee or back-up service.
However, some aspects are less obvious. One of the most important facets of effective pest control is communication. While it is important that the professionals are ready to listen to you so that they can get an idea of your particular needs, it is equally important that you are ready to listen to them. Communication is a two-way street and many of the complaints which arise often do so because of a poor understanding of what to expect when buying a pest control service, so never be afraid to ask! Knowing up-front how long it is likely to take to solve a particular pest problem – and how many return visits – is a great way to avoid any feelings of having been "ripped-off". In most cases, for instance, an initial site visit will be necessary to assess the scale of the problem and both the extent and type of action required. This is not an excuse to charge more; it is simply a company intent on being professional about its business – and that should definitely be seen as a positive sign!
Much depends on the type of problem, the nature of the pest and the severity of the infestation. Moreover, since there seldom is an entirely one-size-fits-all solution to pest control, you would reasonably expect any professional company to tailor their response, to some degree at least, to your particular circumstance. Not only is this part of what you are paying for – it is simple good sense. No matter how similar they may be, no two infestations are ever exactly the same. There are, however, certain things which remain common to all. Your chosen pest control professionals should be able to offer you a complete one-stop-shop, providing a full advice, treatment and back-up service.
Safety
Safety is, of course, of paramount importance and all work should be done in accordance with all the current relevant legislation and health and safety regulations – and with due regard given to all the potential risks involved. Any pesticides or other treatments applied should be used strictly as the manufacturer instructed, only in ways for which they have the necessary official approval and, ideally, have been selected on the basis of minimum environmental impact. If you have specific requirements that go beyond this – a need to comply with organic standards, for instance – that you have communicated to the company, then these too should be met.
Perhaps the single most important thing you should expect, given the sensitive nature of any pest problem, is discretion. Today – thankfully – the only place you are going to see the likes of "Acme Pest Exterminators" emblazoned on the side of a van is in a cartoon! Pest control operatives can usually bring all the equipment they need into your home or business premises unobtrusively, so your friends, neighbours or customers need never be any the wiser.
You might also like...