When to Call In Professional Pest Control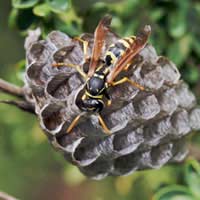 No one really wants to admit that they have a pest problem and fortunately, in many cases a bit of DIY treatment can often be all you need. However, sometimes no amount of garden centre or hardware shop sprays and powders will do the job and you just have to face the inevitable and call in the professionals. But how – and why – do you know when?
Severity and Legality
There are, of course, some problems which simply are beyond the scope of the average householder to tackle, either because of the severity of the pest, or the legality of dealing with it. If, for example, moles have resisted all your efforts to deter, repel or trap them, then the only remaining option is gassing – and this is a strictly controlled activity, for obvious reasons. Requiring the use of phosphine gas, a closely regulated poison, operators must have the appropriate training and certification before the necessary products can be purchased or used. On the other hand, while it might be possible for the amateur to deal with cockroaches or Death Watch Beetles, for example, the nature of these pests and potential harm that they can do make them best left to the professionals.
Sometimes the health risk can make calling in professional help the wisest move. This might apply when the problem involves known carriers of particular diseases, such as rats, when you, your family or pets might contract leptospirosis (Weil's Disease) or when the number or nature of the pests themselves make them dangerous – a wasps nest, for example. Professional pest control companies are geared up to deal with these sorts of risks in a way that the householder is not – and have the necessary expertise, training and equipment at their fingertips.
Playing the Odds
There are some types of pest, such as bed bugs, for instance, which although possible to control, because of their persistence, resilience and extraordinary natural breeding ability, can make formidable adversaries for the amateur.
In many cases, it is not so much that the tools are lacking – after all, hundreds of products are readily available for sale at most hardware stores and garden centres, which might lead you to think that there is a purpose made solution for every problem. Often the success or failure of pest control comes down to an awareness of the pitfalls – and simple statistics means that the more often you have battled a particular foe, the more likely you are to have come across its full repertoire of tricks. For most householders, the current infestation is their only experience; professionals, by contrast, have dealt with hundreds, if not thousands, so the odds are definitely in their favour!
The Numbers Game
Sometimes it is not that the pest itself is particularly dangerous or difficult, so much as the numbers present. An individual rabbit, for example, though destructive, is a threat to neither life nor limb; a horde of bunnies, however, descending on your beautifully manicured garden, night after night, can prove a very serious nuisance indeed. When any pest population rises to plague proportions, then professional assistance is likely to be the only way out of the problem. The resources available to professional control companies, coupled with their knowledge and experience simply cannot be equalled when it comes to dealing with a major infestation.
Perhaps the decision finally rests on how you view your particular problem and your own competence to deal with it – and the maxim "if in doubt" has never been truer. Calling for help need not always be expensive; for many common pests – principally those which pose serious health risks – local councils offer free advice, backed up with either free, or very reasonably priced, control services. Even if you do eventually need to involve a wisely-chosen commercial company, compared with the misery and potentially costly damage that leaving a pest problem un-addressed can bring, in the long run you will be glad that you knew when to call in the professionals.
You might also like...