Home Repairs: Keeping Pests at Bay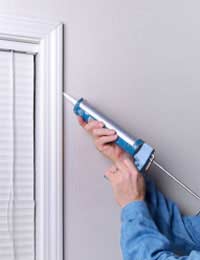 There is a common misconception that pests only affect "dirty" homes. No matter how clean and hygienic your house, if it is in poor repair, you may be throwing it open to a wide variety of common pests, including ants, beetles, cockroaches, mice and rats or risk having your belongings ruined by mould. Fortunately, in many cases a bit of timely home repair can go a long way towards avoiding problems in the future, so rather than just opting for what some people call "deferred maintenance" – which really just means putting it off until tomorrow – fix it today.
Staying Secure
In much the same way as a cut can let infection into our bodies, cracks and holes in our houses can allow pests in, so repairing any holes in doors, gaps in fences or splits in brickwork will help keep our homes secure. Spotting potential breaches in the defences ahead of time – and sealing them promptly – may be all we need to do to stop the home being invaded by everything from marauding ants to hungry rats. In many ways, pests are like burglars – if we make life sufficiently difficult for them in the first place, they will probably leave us alone and wander off in search of easier pickings elsewhere. The same approach should also be applied to garages, sheds and outbuildings, since all manner of pests – from wasps to foxes – will happily take advantage of appropriately sized holes here too.
Regular inspection and treatment when required of the woodwork around the house, not forgetting the roof members and floor joists, can stop the ravages of pests such as the furniture beetle – the larvae of which are "woodworm" – and the Death Watch beetle.
In some areas, squirrels may find their way into the roof-space, where they can be very destructive ripping up insulation, damaging things stored in the loft and chewing through electric wiring. Replacing missing slates and fixing any holes in the masonry should keep them out – but be careful if bats are also using your loft, since all British species are protected by law and any work will need proper approval.
Keeping Dry
Water has been described as probably the single most destructive force to a house, not just as a result of the actual physical damage it can do itself, but also because of the mould growth, rotten wood and ruined property that dampness can cause.
There are three main causes of damp in a house – condensation, damp rising from the ground and water finding its way in. Of these, condensation damp is the most common form, typically caused by poor ventilation and often cured by opening up blocked air bricks.
Rising damp – characterised by white, salty deposits on the walls – is frequently the result of soil banked up against the house, which lets water get into the brickwork above the height of the damp proof course. If so, digging it away is a simple remedy. A faulty roof, poor guttering, leaking plumbing or cracked brickwork can all cause water to enter the fabric of the building. Finding the cause and repairing it should see the problem go away. Keeping the exterior paint in good condition helps stop water – and pests too – from finding an easy way in through exposed woodwork or cracks in the surface render.
Making sure that guttering, down-pipes and drains are kept clear of leaves and other blockages can also help prevent problems. Not only can these contribute to dampness, but they may also harbour mosquitoes or other types of pests which could cause a nuisance if left to their own devices.
Pests enter our property either for food or for shelter and they will almost invariably pick the easiest route to do so. While keeping our homes clean and not leaving food or food wastes lying around effectively deals with the major lures, keeping the house in a good state of repair completes the third strand by denying these unwanted guests easy access. Though the repairs required may cost a little money, if it prevents a major pest infestation, in the long term, it could turn out to be a very good investment indeed.
You might also like...