Common Questions on Pets and Pests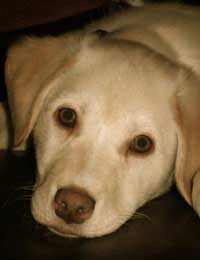 Pets are great things; pests are not. It's a simple distinction, but unfortunately, when we welcome the former into our lives, we can also open the door for a whole army of the latter to join them.
Keeping your pets pest-free principally calls for a bit of vigilance, knowing what to look for and what to do about any problems you do encounter. Fortunately, although occasionally you might run up against something really unusual, for the most part it's the usual cast of "bad-guys" that cause all the trouble and that inevitably means there are a few questions that pet owners frequently ask. Here are the answers to some of the most common ones.
I've just noticed that my cat/dog has fleas – what should I do now?
Firstly, you need to treat your pet with a suitable product. There are three basic ways – shampoos, sprays and concentrated liquids – and all have their place. Shampooing is great if your dog likes a bath, but not much help for water-shy pooches or most cats! Sprays are also very useful and easy to apply – but not all pets are happy with the noise or the localised "breezy" feel of them. The latest generation of anti-flea products are the concentrated liquids that are usually applied directly to your pet's neck; they are available through your vet. Whichever method you choose, follow the instructions carefully and make sure you repeat the treatment as often as recommended to keep the problem at bay.Secondly, you need to de-flea your house. If that sounds a bit alarming, don't worry, it really isn't that big a job. A good vacuum and a residual insecticide is all you need – and don't forget a thorough wash of all your pet's bedding. It is, however, a very important step since there may be as many as ten times more fleas hiding in the cosy warmth of your centrally heated home as there are on your cat or dog!
Are flea collars any good?
A good flea collar should help to reduce the likelihood of your pet picking up fleas in the first place, but they certainly won't deal with an established infestation all on their own. It's important to remember that no matter how effective they are when new, they don't last forever, so change them as often as the manufacturer recommends.
My dog/cat has what looks like a grey pea attached to its body; what is it?
Sounds like it has picked up a tick. They're blood-suckers; they're hard to see until they've been feeding on your pet for a while and then their bodies swell up with all the blood they've been stealing. There are purpose-designed tools available from most vets and pet shops to remove them, but if you're not sure what you're doing it's best to ask the vet to get them out; you need to make sure you don't leave their feeding parts behind, still stuck inside Fido or Kitty!
There are foxes in my neighbourhood; how can I keep them away from my kids' rabbits?
Keeping foxes out of anything is always going to be a problem – but when there's a potential easy meal at stake, unfortunately it becomes even more difficult. There are two main things to do; firstly make sure your pens and hutches are really strong since foxes can chew through thin wood in no time and bite through chicken wire and secondly, never leave your pets out unattended. Your best chance of avoiding all the tears and tragedy lies in robust hutches, strong weld-mesh, good catches and vigilance.
How do I know if a pesticide is safe to use around my pets?
Like most questions to do with pesticides, the quick answer is read the label. Most of the precautions and problems that apply to you will usually also be relevant for your pets – though do remember that they will normally be affected more quickly and at far lower doses than an adult human. It also depends on what kind of animals you keep – so if you have exotic pets such as spiders or frogs, you'll have to be even more careful, largely because manufacturers don't tend to label for these creatures specifically. As a general rule, assume that all the usual warnings apply, and be especially wary of anything that says it's harmful to birds, fish or aquatic life.
What are the most common pests to look out for?
Although some of the pest problems are very specific to certain kinds of animals – especially exotic pets, such as reptiles or tarantulas – in general there are five main pests to look out for:
Roundworms
Tapeworms
Fleas
Ticks
Mites
If you do spot any of these – or anything else that you don't like the look of – it's probably a good time to have a chat with your vet.
It's not very pleasant to think that we may be sharing our homes with more creatures than we believed, but in most cases swift action will make sure that the only companion animals in your living room are the ones you wanted!
You might also like...