Organic Pest Control: Frequently Asked Questions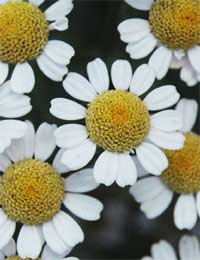 The whole organic movement has grown enormously over recent years and for many people, it's an easy move from buying organically grown produce to organic gardening for themselves.
Although the average organic gardener isn't looking to go down the same route to full certification as organic farmers and growers, when it comes to pest control, pesticides and other chemicals are no more welcome in the garden than they are in the field.
Fortunately there's a range of natural methods to help keep plants pest-free, so the organic gardener doesn't have to put up with nothing but chewed leaves and damaged flowers.
How Does it Work?
There are three main ways – barriers to prevent the pests reaching their intended target, growing plants that are natural pest repellents and encouraging a pest's natural enemies.
Barriers include the likes of netting to keep birds from eating your seedlings or butterflies from being able to lay their eggs, while rings of sharp gravel will discourage slugs and snails.
A range of different plants – including a variety of herbs – have natural pesticide properties, so growing them as companions alongside susceptible plants can help dissuade pests from coming too close.
Many common garden pests feature on the menu of various native creatures. Encouraging bug eating kinds of wildlife, including birds, frogs and hedgehogs, into your garden is a sure-fire way of recruiting a little extra help!
Which Plants Should I Grow?
The Pyrethrum daisy (
Tanacetum cinerariaefolium
) – sometimes called the "Tansy" – is probably the most well-known plant to have insecticidal properties and very effective it is too.
Other good plants to grow include many of the allium family – onions, chives and garlic – and a number of herbs, especially rosemary, sage and thyme. The former seem to be good at keeping aphids away, while the latter help prevent caterpillar damage. Feverfew is another useful candidate to grow; a spray made from its finely chopped leaves makes a good insecticide treatment, while for gardeners with pets, rue and wormwood (Artemisia) can be used to help control fleas and ticks.
How Can I Control Slugs and Snails Without Poison?
Many organic gardeners find barrier methods of control, such as surrounding susceptible plants with sharp gravel or crushed egg shells, or using copper collars around them, can be helpful, though the results can be variable, depending on the size of the problem.
Beer traps – a time-honoured standby – can also help keep the numbers of snails and slugs down. Sink a saucer or jar in the soil and fill it with a small amount of beer; the molluscs will be attracted to it and eventually succumb to its boozy lure and drown – an infinitely nicer end than the rather sadistic practice of pouring salt over them!
For heavy slug infestations, there is a very highly specific, biological control treatment available from specialist suppliers and many garden centres in the form of a microscopic nematode worm – (Phasmarhabditis hermaphrodita) – which targets slugs, transmitting a disease which is fatal to them, but entirely harmless to everything else.
It's a very clean and easy treatment to use. The nematodes come in a small packet that needs to be made up in water and then watered into the soil; from then on, you can just let them go about their business of hunting down slugs. For complete slug control, you'll need to re-treat the ground every six weeks or so through the growing season
What About Moulds and Mildew?
We often tend to dwell on combating the insects and other invertebrates that cause problems in the garden and forget about the moulds which can do just as much harm. Some organic gardeners swear by a mixture of baking soda, water and vegetable oil as a fungicide, while others have used dilute cider vinegar (the organic variety, of course!) to treat black-spot and mildew.
Will Having a Wildlife Area Really Help?
The answer has to be yes! Frogs, toads and hedgehogs have enjoyed a reputation as gardeners friends for centuries and it's not hard to see why; the old saying that it's not too many slugs that's a problem but too few hedgehogs, has an enormous ring of truth about it.
Equally, beneficial insects such as ladybirds and lacewings can consume huge numbers of aphids over the course of a summer – so anything you can do to encourage them to take up residence has got to be worthwhile.
Leave an area in the garden undisturbed, add a pile of logs and perhaps a small pond, feed the birds and plant milfoil to attract ladybirds and you should soon see the benefits of nature's own – and entirely free – pest control service. You'll be hard pressed to find an approach more organic than that!
You might also like...