Organic Pest Control in an Overgrown Garden: Case Study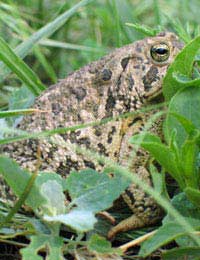 You know when you take on an overgrown garden that turning the wilderness back into a tidy and attractive outdoor space is going to take a lot of time and effort – but, as the Simpsons discovered when they moved house, it's not all about weeding, pruning and cutting.
Leave even the neatest of gardens to its own devices for a season or two and you'll find that the numbers of all kinds of pests – from mice to spider mites – can get out of hand just as quickly as the weeds.
For Bob, Mary and their 8-year old son Josh, getting their varied collection of assorted weeds, slugs and insects under control posed another challenge, since they were determined that their new garden would be organic.
Getting Started
"We knew what we were getting into when we bought the house," Mary admits, "so we couldn't really complain – but it did take an awful lot of work to tame some of the undergrowth. Bob spent most of the time feeling like Indiana Jones hacking through the jungle – which went down very well with Josh. He just said 'oh, cool!' and spent the rest of his weekend looking for treasure."
Once they'd dealt with the rampant growth, they began to see the shape of their new garden, but they also started to realise how many pests were lurking there too.
"All the old roses were crawling with greenfly, there were slugs and snails everywhere, most of the shrubs were literally alive with caterpillars – the list just went on and on," Bob explains, "everything seemed to be being eaten by something!"
Natural Repellents
They had decided from the outset that they wanted to use as many natural pest repellents as they could, so one of their first steps was to visit the local garden centre with a shopping list of plants with suitable properties. Their purchases included a number of Pyrethrums with its natural insecticide along with a range of decorative alliums and some wild garlic to help combat the large numbers of aphids infesting their roses.
"Years ago, Bob had found an amazingly useful old book about natural pest treatments at a car boot sale – full of all sorts of plants and potions – and we'd always been itching to try them out. We certainly got our chance here!"
As well as having a flower garden and a place for Josh to play, the family wanted to grow some of their own food, so they also planted a range of herbs with an eye on their pest repelling abilities as much as their culinary worth. Rosemary and thyme now grow alongside their brassicas, while sage and ornamental Artemisia planted around their greenhouse help to protect the crops grown under glass.
Chives and feverfew also have a place in their planting scheme; following the recipe in the book which has become their pest control bible, the Simpsons have found that a spray made from their finely chopped leaves in water makes an effective insecticide. They also make use of garlic oil – a well-known standby for organic gardeners – and slug control largely involves rings of crushed egg-shells, crushing them being a job Josh has apparently made his own.
Recruiting Wildlife
"When Josh isn't playing Indiana Jones, he's a bit of a David Attenborough – so a wildlife area was always on the cards."
Their new house already had a pond, but although it was still water-tight, like the rest of the garden, it had been heavily neglected for a number of years. After a thorough muck-out the family decided that it would make a good centre-piece for their wildlife garden and began to rough out their plans to encourage native flora and fauna.
"We didn't really know how to go about it, so we got in contact with our wildlife trust – and they were brilliant. One of their people came round and she gave us so much help and advice it was incredible. Bob's book had told us how to keep the bad-guys away; by the time she left, we knew what to plant to attract the good-guys too."
Today, frogs lurk around the pond – bolstered annually by Josh's additions of frogspawn – hedgehogs wander their hedgerows and a wide range of songbirds regularly visit. The net result has been a huge reduction in the numbers of slugs, insects and other invertebrate pests in and around their borders.
Taking on any neglected garden is always going to be a big job – especially if you opt to only use natural methods of pest control. Three-years on, however, and the Simpson's hard work has clearly paid off. As Mary confesses, "it's been a bit of a slog at times, but it really has been worth it – and not a shop-bought pesticide in sight!"
You might also like...